It is no secret that I have long been a fan of Emma's So Naturals. I first started using Emma's gorgeous candles in 2014 and have progressed to her soaps, eco shop and now her essential oils. Emma hand crafts all of her products from her home in Louth with a focus on creating vegan and eco-friendly items.
Emma's candles are beautifully scented (lavender is probably my favourite) and recently she has created the same gorgeous scents in a pure essential oil blend. Oils can be used in aroma diffusers or in oil burners with some water. Essential oils have long been noted as providing a sense of calm and well-being and the oils from Emma's So Naturals certainly achieve this.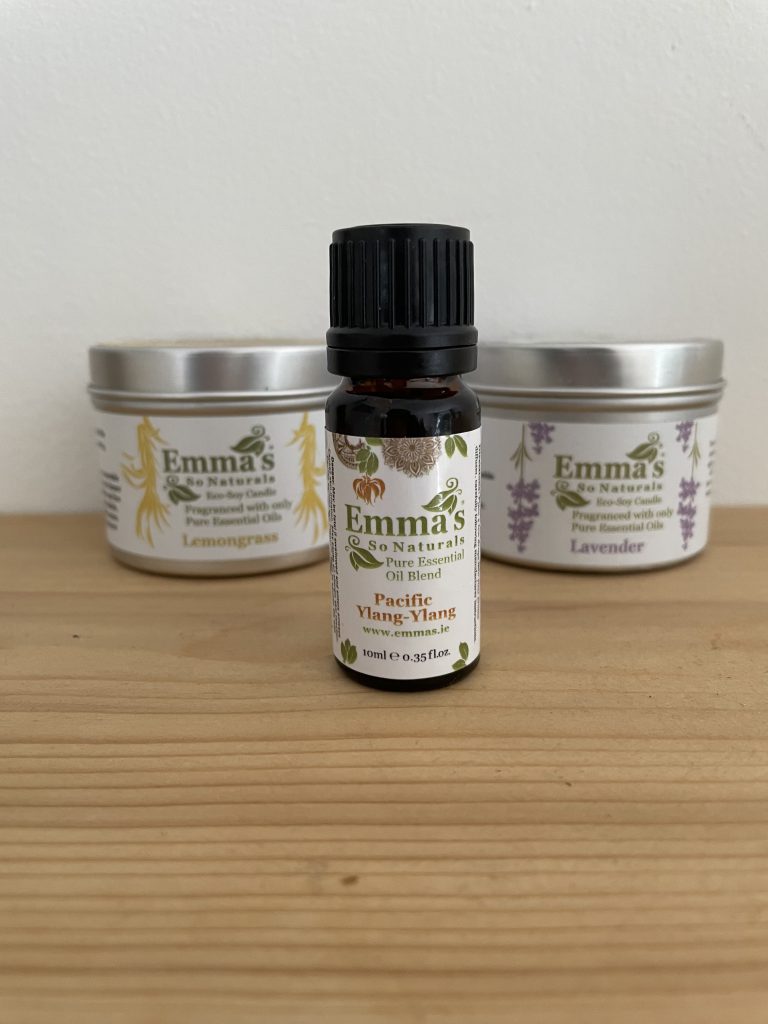 I was very kindly gifted Pacific Ylang Ylang to try. Ylang Ylang is an Indonesian flower that has calming properties. The Ylang Ylang oil is mixed with Bergamot and my favourite French Lavender to really add to that sense of relaxation.
The oil is fragrant and bursting with florals. It is joyful and peaceful, relaxing and soothing.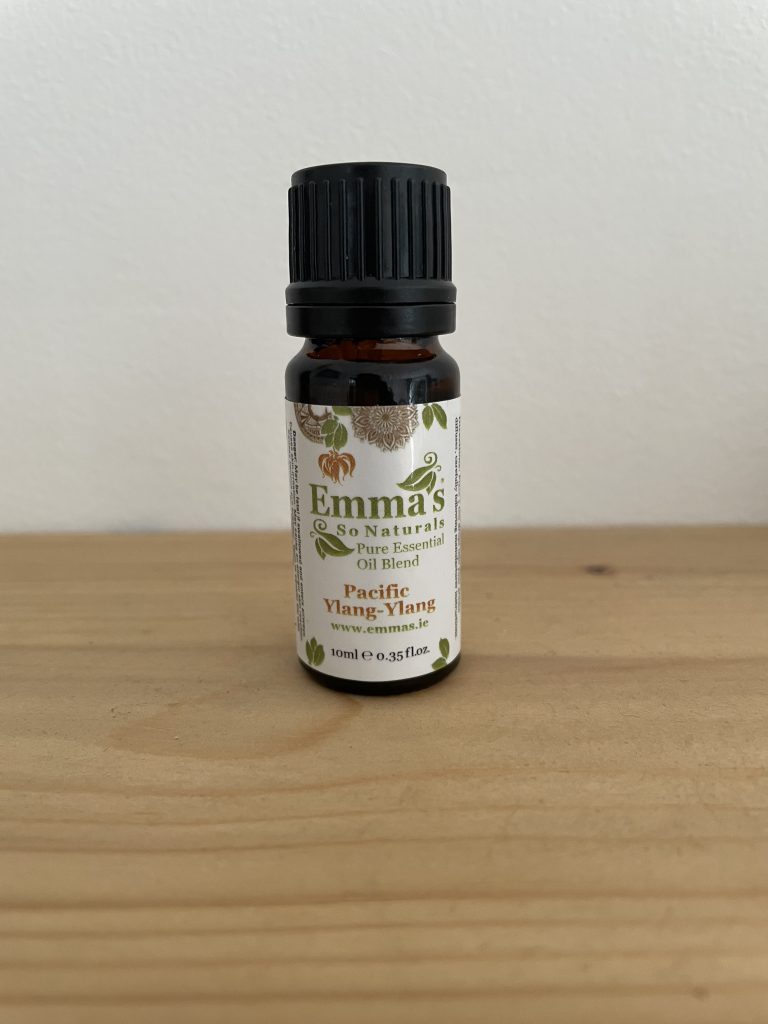 Emma's oils cost €15.74 for 100mls; they are currently on sale from www.emmas.ie with 10% off. I highly recommend all of Emma's products. I'm a firm believer in supporting Irish, eco and vegan businesses and Emma's So Naturals is a business I'm happy to support time and time again.