As regular readers will know, I have a grá for Irish made cruelty free products. It is always a joy to find another small business and my most recent find is bespoke scents from Lady Lavinia Ravenswood of Essence D'Immortelle. Lady Lavinia is the epitome of 1930s glamour and her Instagram account is certainly one to follow.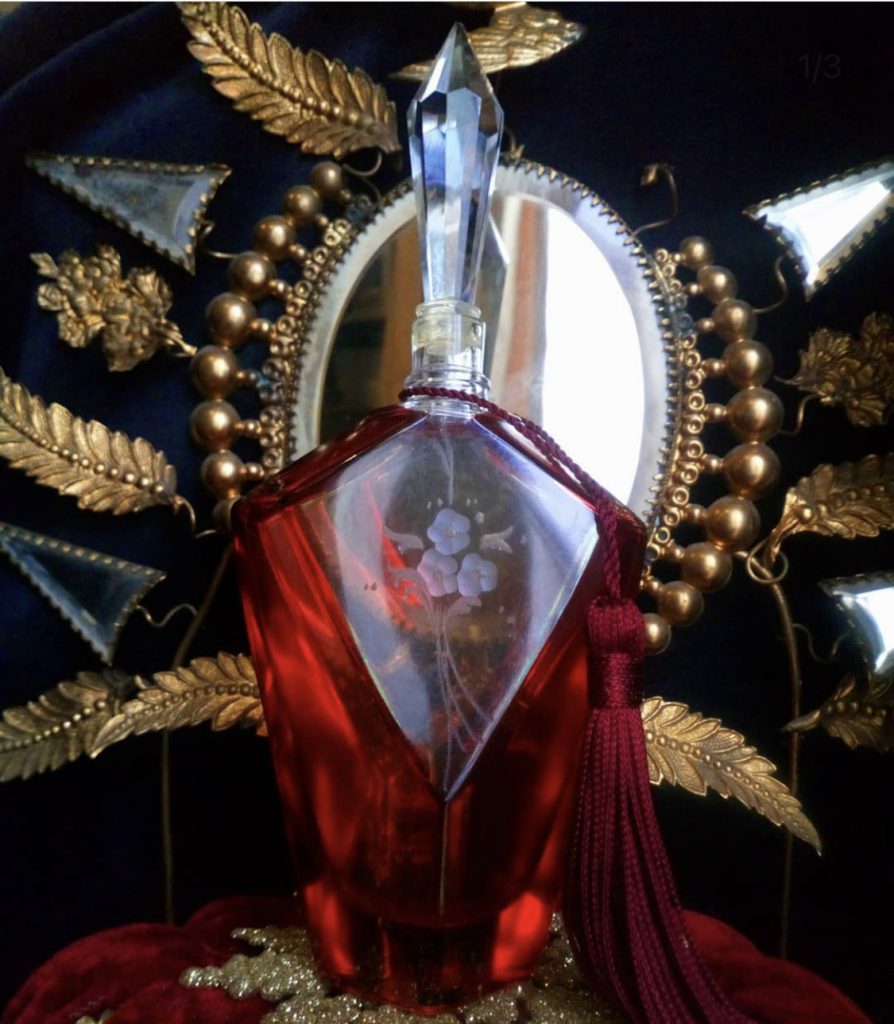 Based in Dublin, the stunning Lady Lavinia creates scents from her original 18th century perfume desk and every single utensil used in the process is antique. I absolutely love this idea. Furthermore vintage bottles are used so there is plenty of upcycling and recycling involved. Perfume bottles are refillable so waste is minimsed.
Lady Lavinia creates bespoke individual scents with her infinite perfume wizidary knowledge of blends, pure oils and sustainable products. Throughout the process of creating a signature scent for an individual, Lady Lavinia engages with the client to get the exact essence of who they are, how they want to feel and what they want in a perfume; the result is truly special and unique.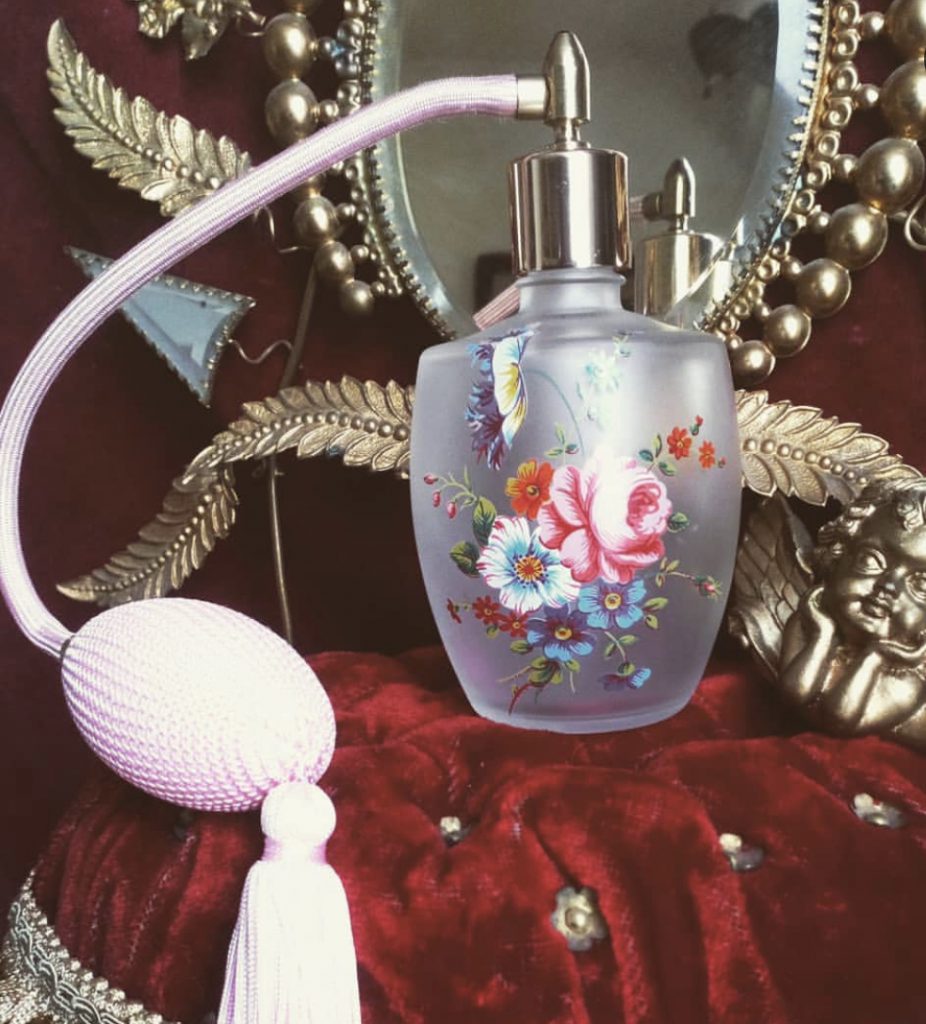 I was gifted two sample scents recently, Pursuit of Pleasure which is a light sensual musk and Dark Pearls of Mischief which is a decadent floral perfume. Both pefumes exude old world glamour and I could smell Lady Lavinia's love of all things 1930s. I could imagine the scents housed in a gorgeous bottle and being used in an old film in a glamourous dressing room. One of the most striking elements of both perfumes is how strongly scented they are and how incredibly long lasting they are.
Every aspect of the Essence D'Immortelle experience is client focused, cruelty-free, vegan and sustainable. How wonderful to know that your perfume hasn't caused any harm to an innocent animal. Prices start from €120 for a bespoke experience and perfumes are available from www.essencedimmortelle.com and Monte Cristo Antiques in the Powerscourt Centre.