The Burren Perfumery is today's small Irish business focus. It is a family run company based in Clare. They make organic skincare and perfumes as well as candles and teas. The Burren Perfumery also hosts a gorgeous tearoom which I fully intend on visiting in a post pandemic world.
I was first introduced to The Burren Perfumery when I received a gift of a Mint and Fennel candle last Christmas. It is a gorgeous fresh and uplifting scent and I absolutely adore it. The candle has a burning time of 24 hours. It is beautiful and costs €14.50.
Recently The Burren Perfumery offered samples of their new Wild Rose perfume on their Instagram page and I was lucky enough to receive one. Wild Rose, an Eau de Parfum is simply beautiful and has been created to emulate the sunrise in the Burren. It has a long lasting scent that lasts throughout the day but still retains its delicacy. The rose scent has notes of sandalwood, honey and grapefruit. I am in love with it.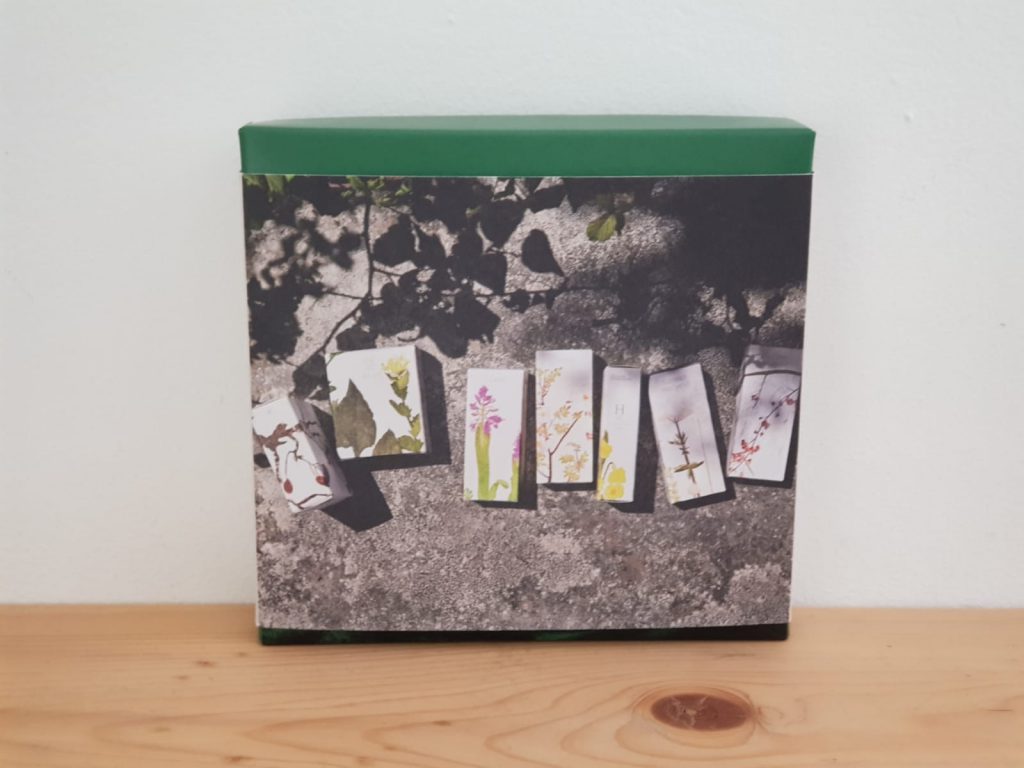 As with all of the products from The Burren Perfumery, Wild Rose is made with 100% natural ingredients. Wild Rose is priced at the higher end of the scale at €130 for 50ml. From a price perspective it is on par with bigger brands but its main selling point to me is that it is cruelty-free which cannot be said of the majority of the main perfume players. It is also made in Ireland and is from a local business.
As I loved the sample of Wild Rose so much, I decided to try some of the other offerings from The Burren Perfumery. I purchased their Fragrance Discovery Pack for €30. The set contains 7 tester bottles of each of their perfumes and is presented beautifully in a gift box. Wild Rose was also included as it is new addition, meaning that I got 8 tester bottles in the set. This was a great way of sampling all of the perfumes and it would make a lovely gift for a perfume lover.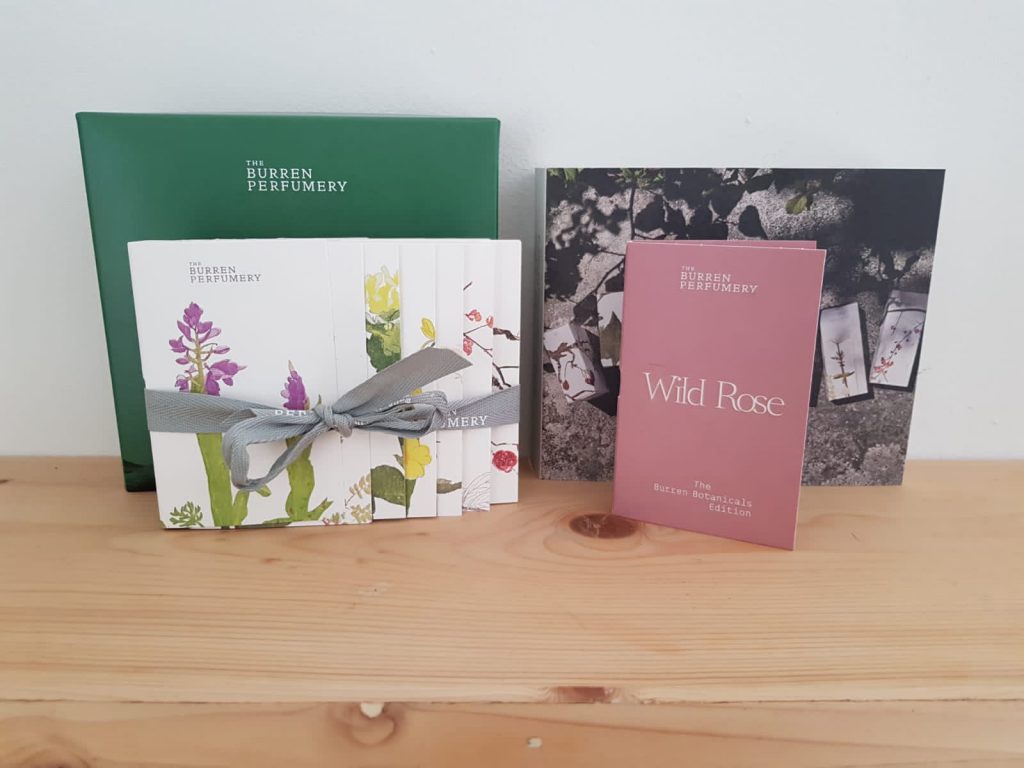 In the set I received the following perfumes:
Ilaun – Eau de Parfum – Fragrant orchid with light floral notes of elderflower and woody base notes of ferns, lichens and moss
Frond – Eau de Parfum – Fresh cut grass with scents of rose, rhubarb, violet leaf and woody base notes of Oakmoss
Man of Aran – Eau de Toilette – Fresh sea with a citrus top note, seaweed, kelp, moss, lichens and barks
Spring Harvest – Eau de Toilette – Fresh aromatic scent with top notes of mint, lemonbalm and fennel
Summer Harvest – Eau de Parfum – Floral fragrance with meadowseet, lady's bedstraw and chamomile
Autumn Harvest – Eau de Toilette – Blackberry leaves, fruity blackcurrant, nettles, wild marjoram and wild ivy
Winter Woods – Eau de Toilette – Fresh rosemary, bergamot and lemon with Iris and lavender and woody blends of cedar, pine and vetiver
Each of the scents evokes feelings of nature from a summery meadow to a dark woodland. Mr. Pumpkin is very taken with Man of Aran and I like to think he smells like Aqua Man wearing it. Out of all of the samples, my two favourites are Wild Rose and Winter Woods. Winter Woods could be used as a unisex perfume as it is quite dark and heavy. It is a gorgeous perfume for this time of year.
The perfumes included in the set are €48 for 50-100ml depending on the scent.
I'm very happy with my purchase and I will most definitely buy from The Burren Perfumery again, in fact I've already placed a Christmas present order. I urge everyone to buy from local businesses this Christmas and a gift from The Burren Perfumery will guarantee a little bit of joy for both perfume and nature lovers.