We are very fortunate in Ireland to have an abundance of fantastic small local business sharing their beautiful creativity and handmade products with us. Emma's So Naturals is a great example of this. I have been a fan of Emma's So Naturals for six or seven years now and her products never disappoint. Emma creates beautiful handmade candles from Co. Louth and also runs an eco market on her site. I'm very happy to support Emma's business as she creates local, cruelty-free and vegan quality produce.
Two of my favourite Christmas scents are Wonderland and Mint Crisp from Emm'a So Naturals which I have previously written about. The latest addition to the winter family is Pomander and it is gorgeous.
Pomander is warm and festive with cloves giving it a slight spicy scent. Cinnamon and sweet orange give it the perfect winter and Christmas feel. I've had it lighting during my work day and I love its uplifting and soothing smell, leaving my office smelling like a winter wonderland.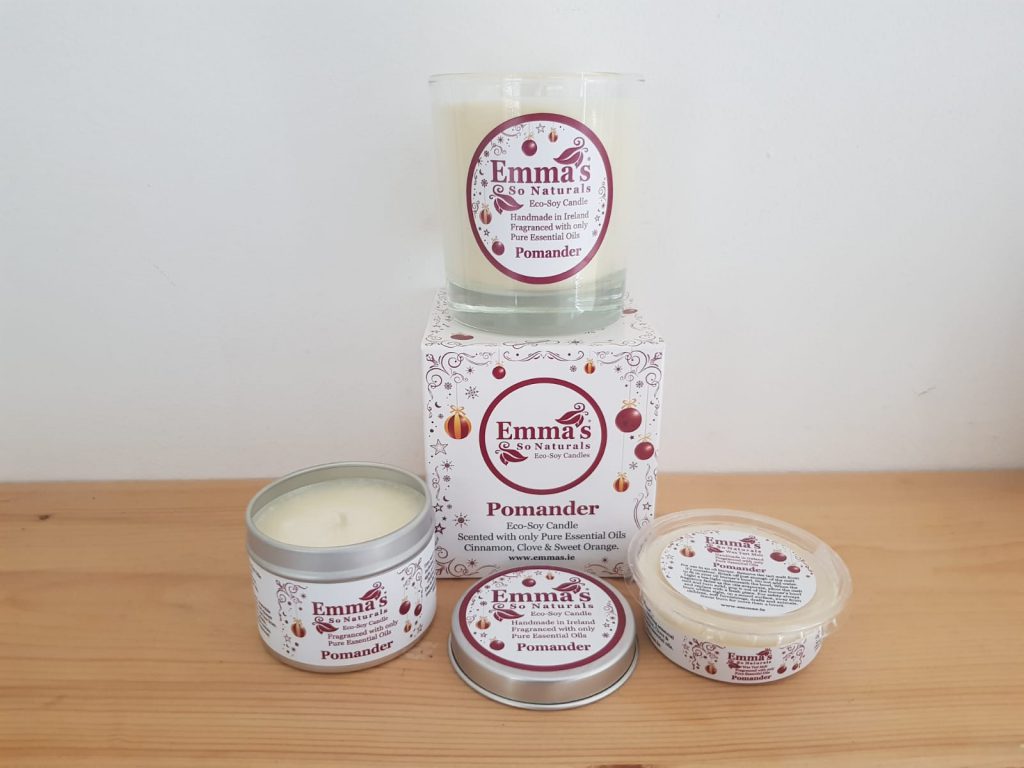 The glass tumbler is €20.61 and will burn for 50 hours. The tin candle is €10.77 and burns for 20 hours. The wax melt is €4.87. Pomander also comes in an essential oil blend and is €15.74.
I highly recommend all of Emma's products but the Pomander collection would certainly make for a gorgeous Christmas gift. I'm appealing to everyone to buy from local businesses this Christmas, particularly local business creating cruelty-free and environmentally friendly products.
Visit Emma's site: www.emmas.ie.