Continuing with my shopping from small, local businesses series, today I'm focusing on Cauldron Candles. Lucy from Cauldron Candles produces soy wax melts and candles that are perfectly spooky and goth from her home in Cavan. Her products are perfect for Halloween lovers. If the Black Parade had an official scent, it would be created by Lucy.
I purchased some melts from Cauldron Candles and I have not been disappointed by them. I also purchased the most amazing caldron burner which is on permanent display in my kitchen. The burner cost €13.50.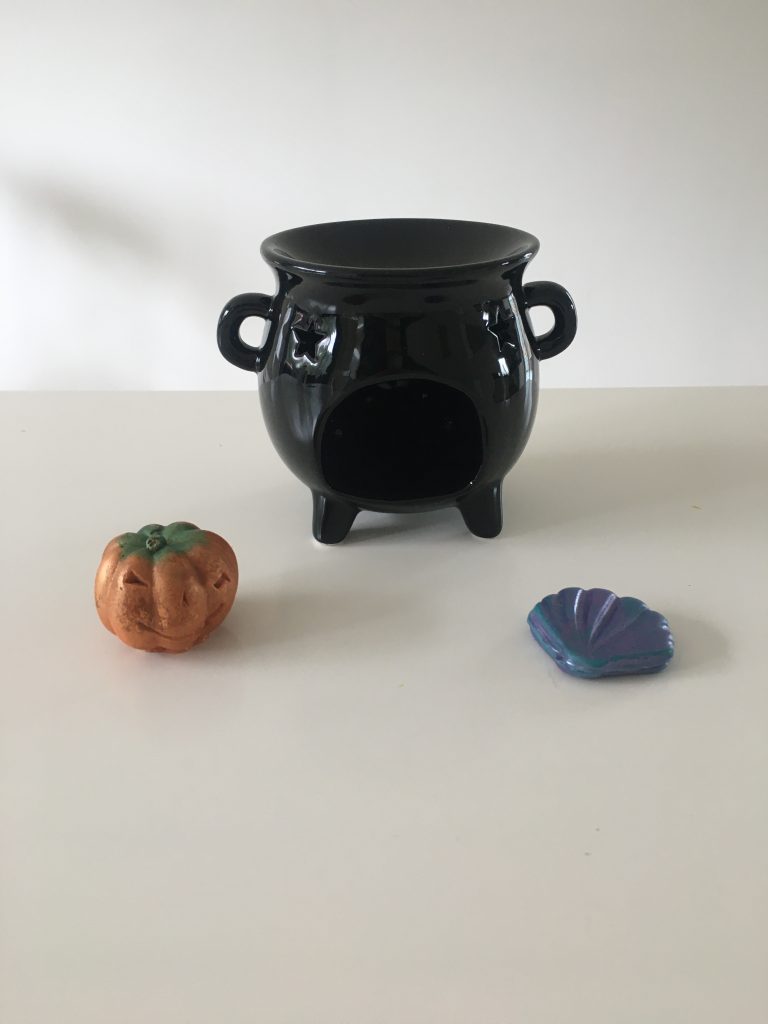 The Pumpkin King wax melts are my favourite. Just look at them! They have a gorgeous autumnal scent and my home is filled with a sense of Halloween and crunchy leaves with bursts of pumpkin, nutmeg and ginger. They also make me hungry for pumpkin pie! There are three large pumpkins in a packet for €4.50.
Mermaid Tears are beautifully coloured shells; they smell of lavender, lime, sandalwood, amber and freesia. The shells are mesmerising when they melt. There are six shells in a packet for €4.
The skull wax melts come in a range of scents and colours but I chose Evenstar, mostly because it is purple. Evenstar is a gorgeous scent containing a blend of exotic fruits, amber and spices. The packet contains 4 large skulls for €4.50.
My most recent purchase is the Spiced Apple skulls. I have been very tempted to eat these as the smell is so delicious and appetising. They will leave a lingering apple crumble scent in your home with vanilla, cinnamon, apple and nutmeg. They cost €5 for a pack of 4.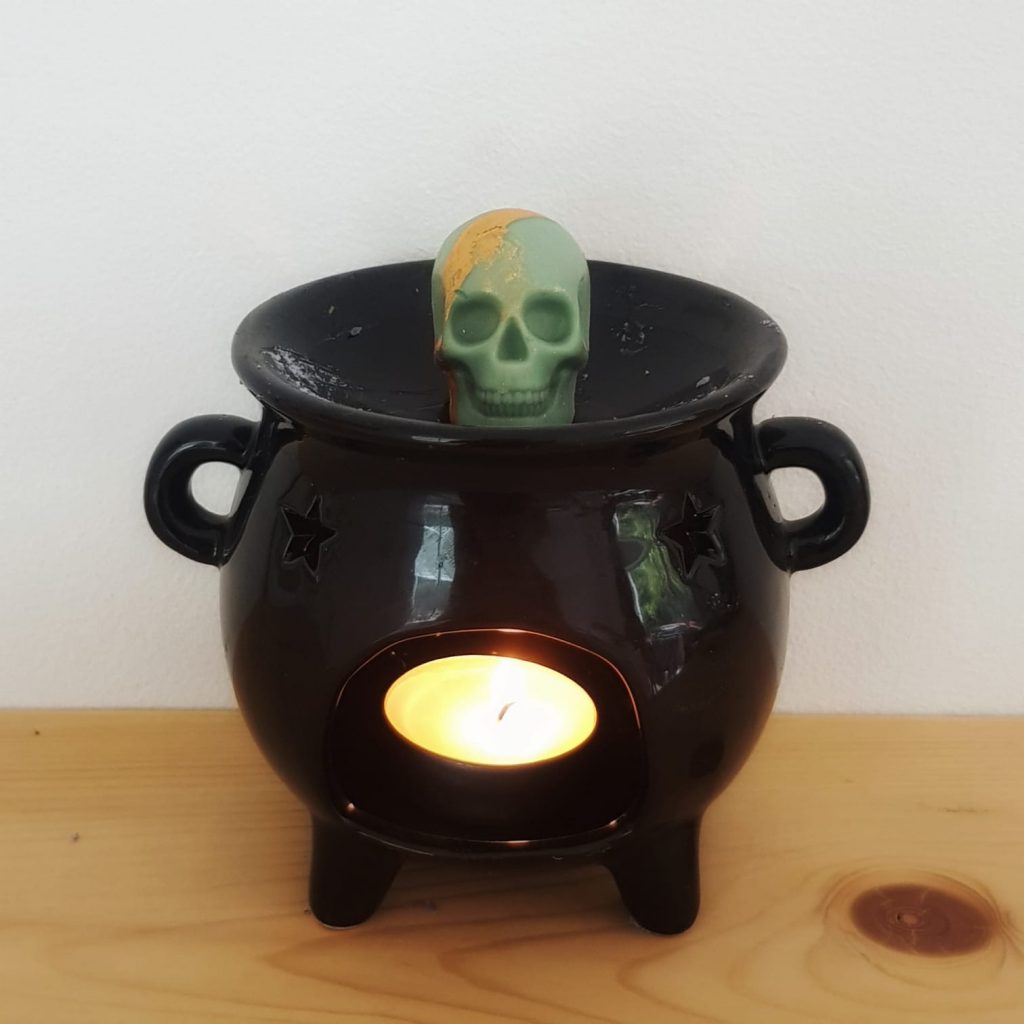 Salem is new to Cauldron Candles. I couldn't resist the black cats. Each little kitty smells of lime, grapefruit, green tea and ginger. There are 6 cats in each packet for €4.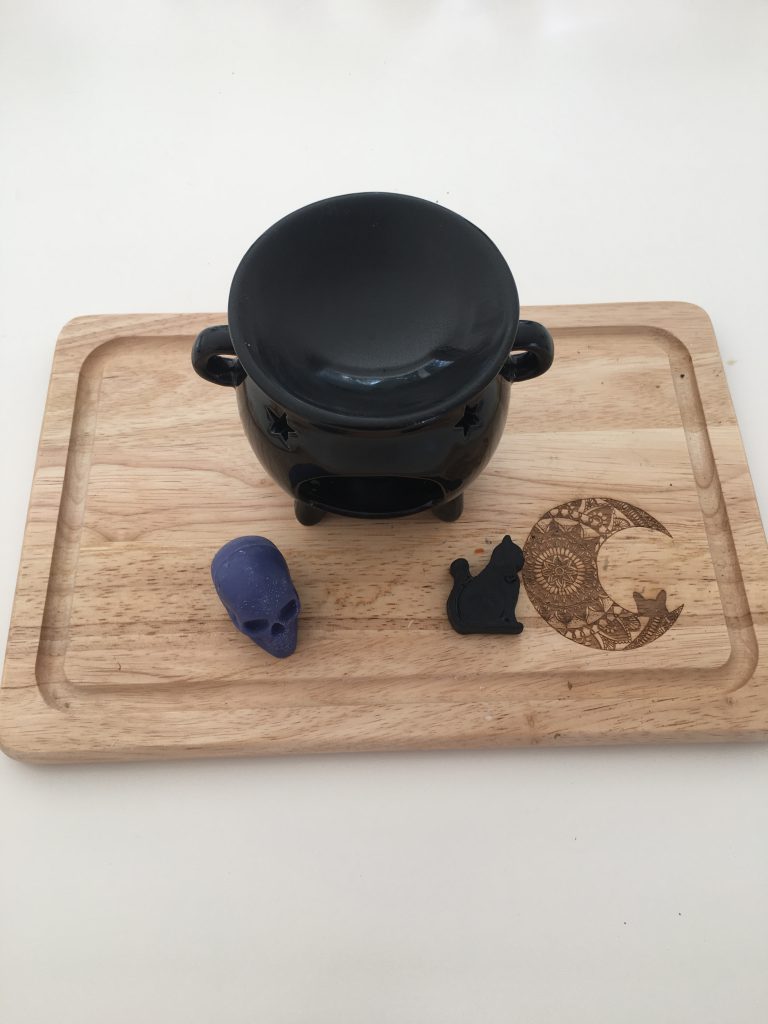 The wax melts from Cauldron Candles are perfectly charming whilst having an edge over the more traditional offering. They make a lovely gift and hampers are available through the site (https://www.cauldroncandlesireland.com/). As with all of my posts, these products are cruelty-free and vegan. I'm very happy with my purchases and will most certainly buy from Lucy again.