Soap is an essential item at the moment and although clean hands have always been important, I don't think soap has ever been as vital. Many soaps, however, are full of palm oil and are tested on animals. As part of my series on local, cruelty-free businesses, today I'm focusing on Palm-Free Irish Soap. Palm-Free Irish Soap is a family run business specialising in zero-waste products.
I started using these soaps in January of this year. I found them in Nourish in Dunnes Stores. The first thing that drew me to the products is that they are package free. This means that there is no waste involved with the soap. Secondly, it is hugely important to me to use palm-oil free products. Palm oil is evil, it is the main source of deforestation in the world contributing to the death of orangutans and other innocent animals.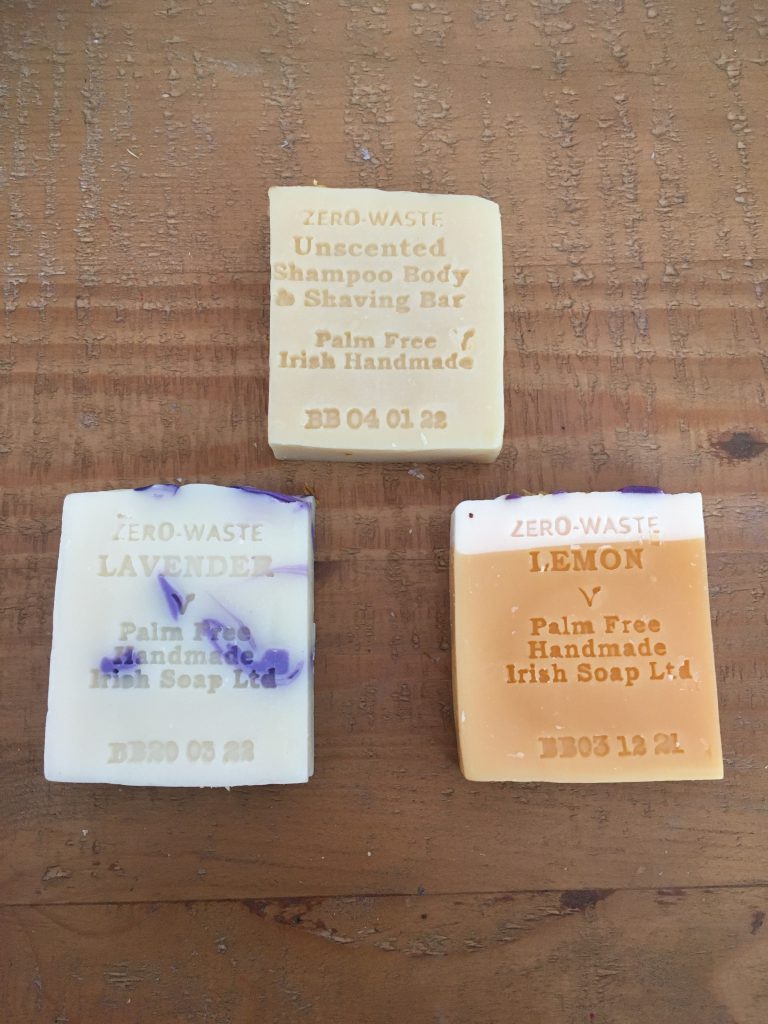 There are various forms of soap bars available: normal everyday hand and body soap, shampoo bars, shaving bars, laundry and dishwashing bars, deodorant bars and dog cleaning bars.
I have stopped using shower gels and only use these soaps now. They are long lasting, gorgeously scented and don't irritate or dry out my skin. These soaps are used in both our sinks and showers. They also look beautiful.
I haven't tried the shampoo bar because I think I might have too much hair for these sort of products but Mr. Pumpkin uses it all the time and has stopped buying normal shampoo. There is both a thyme scented and an unscented shampoo and shave soap which is perfect for travel (not that anyone should be travelling abroad this year).
I have a constant supply of lavender, rosewater, lemon and seaweed soap in the house and I absolutely love using them.
All of the products are 100% cruelty-free and vegan and are made with rain water, pure essential oils and natural plant colours. Until the end of July all Hoof n Pooch soap purchased from the website will result in a donation to the Hogsprickle Wildlife Rehabilitation Centre.
The soaps cost €3.35, the shampoo and shaving bar is €4.95 as is the Hoof n Pooch soap.
Palm-Free Irish soap is another fantastic, sustainable, eco friendly, cruelty-free and vegan local company and I highly recommend their products.