I recently wrote about the seaweed I purchased from An Bean Feasa and as part of my local business series, today I'm talking about other gorgeous oceanic products that I have tried.
I absolutely adored the seaweed that I purchased and as a result wanted to try more of An Bean Feasa's magical potions. I bought some products for myself and for a gift for my mother. Firstly. I had to get more seaweed as it is just amazing. I also bought some Somnus herbal body oil, Kelpie seaweed mask, Ocean Poem botanical soap and Healing Hands skin salve.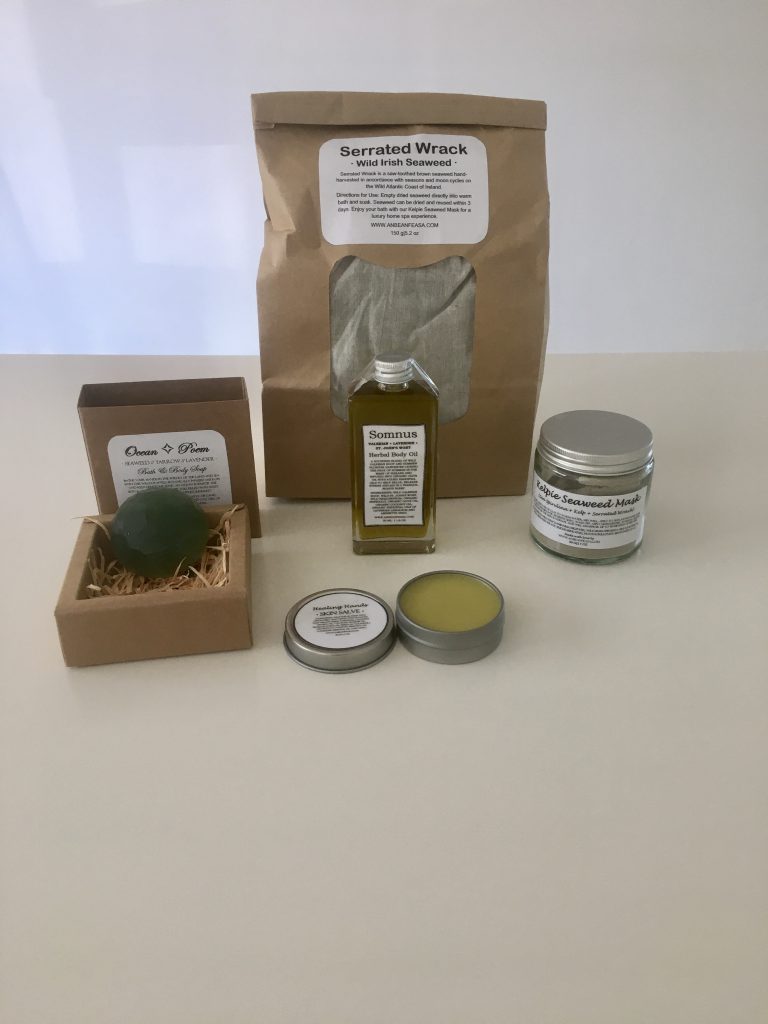 Somnus oil is made from valerian, lavender, St. John's wort, flowers and essential oils all to help one relax, de-stress and sleep. It costs €15.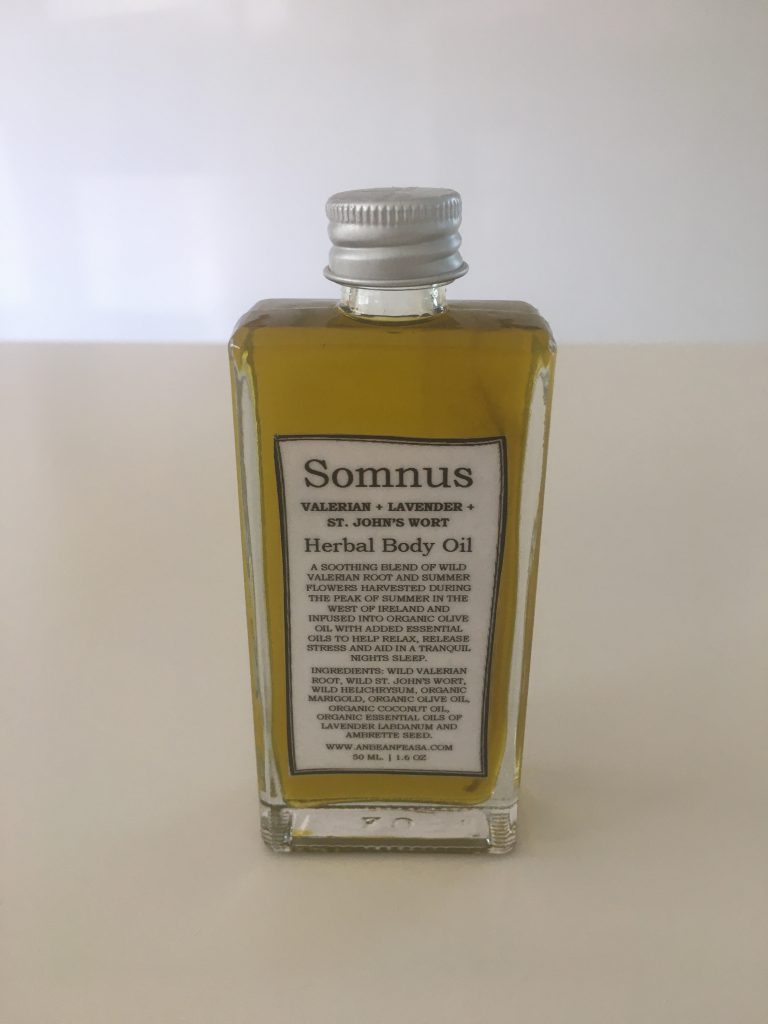 Ocean Poem soap is a gemstone containing yarrow and kelp and is simply mesmerising to look at. Both of these products were a gift for my mother so I haven't tried them although I've heard great things. Ocean Poem costs €5.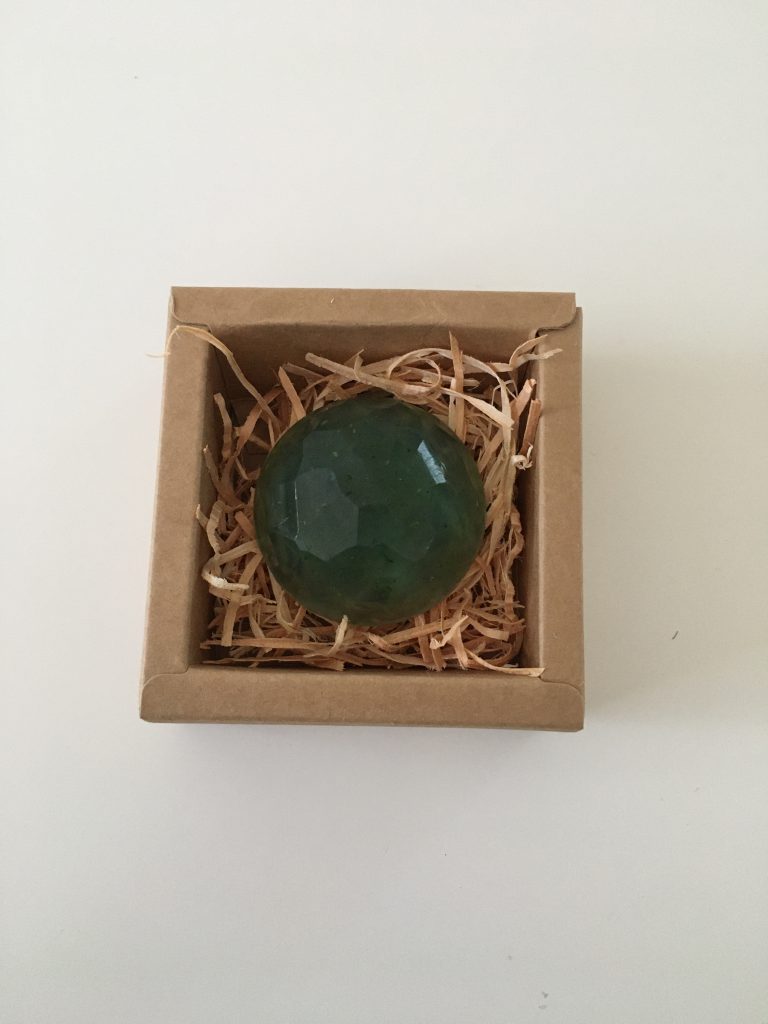 I did, however, try the Kelpie mask and Healing Hands salve. The Kelpie mask is full to the brim of seaweed. Upon opening the lid, the first thing that struck me was the scent of the sea. The mask is in powder format and is mixed with warm water. I have mixed the powder with moon water also and it is really lovely. I have quite sensitive skin but the mask was very soothing and not at all irritating. I have used it a few times and I have found that the best time to have it on is during a seaweed bath; this ensures the ultimate mermaid experience. The Kelpie mask costs €15.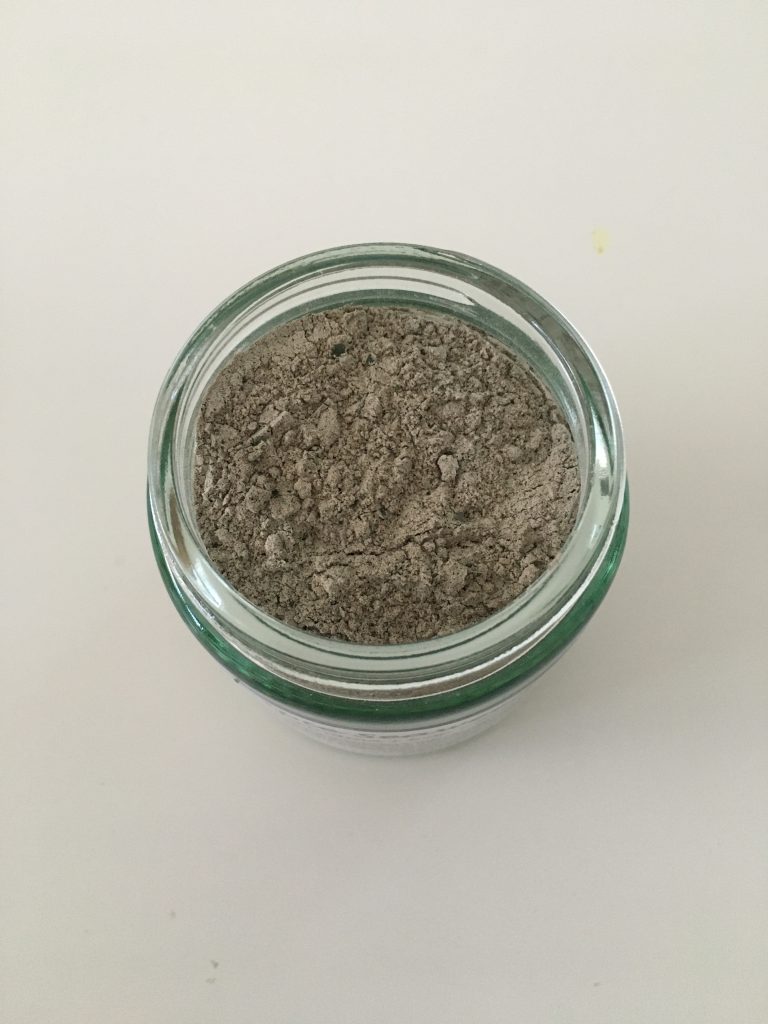 Healing Hands salve is made from herbs, flowers plant oils and was created to sooothe and ease dry, itchy, painful or bruised skin. The salve smells lovely and contains anti-inflammatory ingredients. I have a household of beautiful rescue animals whom I adore and allow to jump all over me. This sometimes results in cuts, bruises and swelling (a small price to pay in my view). The area just under each knee, is particularly bruised and sore as this is where little paws knock into me when they jump. The skin has become hard and painful and at times I'm quite uncomfortable about how it looks. I've used various oils and ointments in the past but I've never had much luck resolving the issue. I used the salve for three days each night and noticed a remarkable difference in my skin. The dogs and goats still continue to jump on me but I can now treat my skin. The salve is incredible. It costs €10.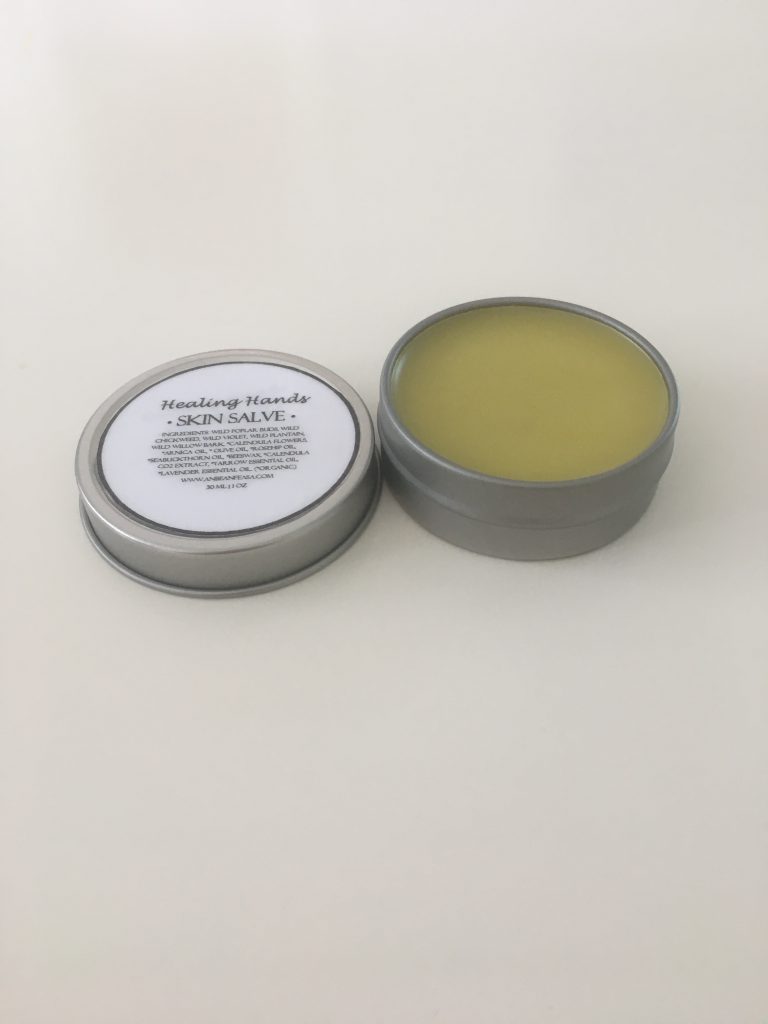 Once again, I highly recommend buying from An Bean Feasa and you are sure to find a range of mermaid delights. I also advise that you visit An Bean Feasa's Instagram page; the photos and videos are so beautiful and calming.