I'm an Etsy magpie.  I love exploring unique, handcrafted treasures.  I buy all sorts.  As part of my small, local business series, today I'm focusing on Vintage Irish Dresser which is based in Wexford and designed and created by Áine McGuinness.
I had seen an old coin necklace online which I thought was lovely but it was extortionately priced and not genuine.  I decided to have a look on Etsy to see what was on offer and that's where I found Áine's beautiful old 50p necklace. I instantly loved it and was reminded of my childhood, particularly the sought after visits from the Tooth Fairy.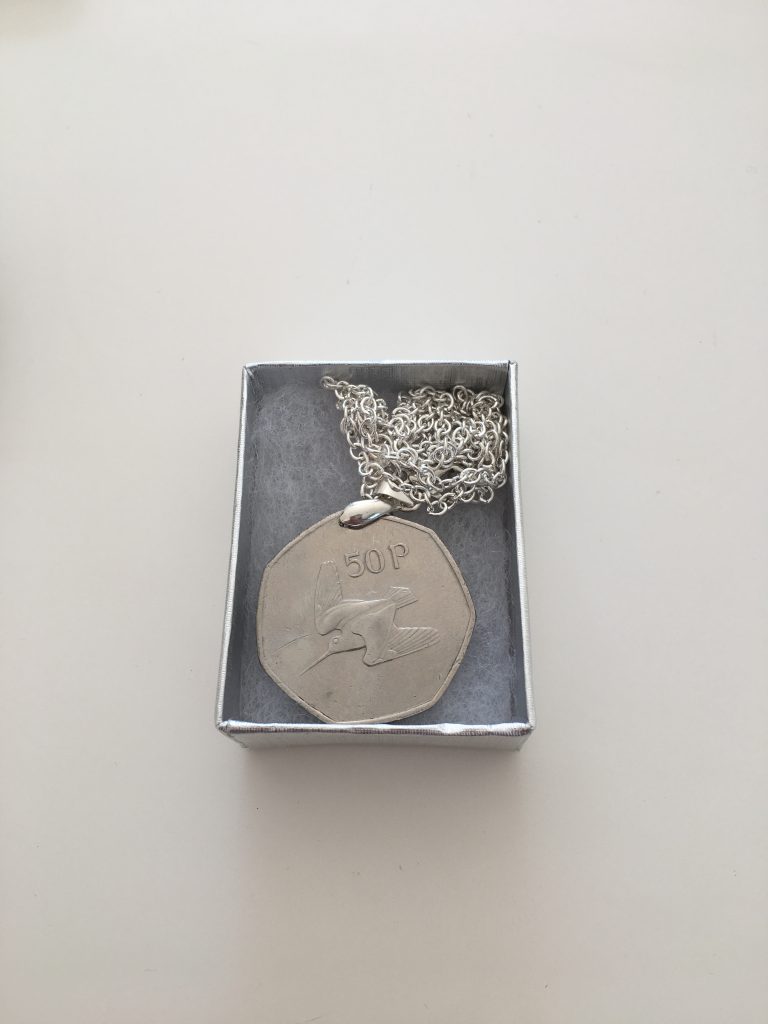 The various coins are from Áine's collection and are available in a range of years.  The coin I chose is from 1999. I messaged Áine and asked if the chain could be altered and I was very kindly provided with exactly what I wanted for no extra cost.
The 50p coin is on sterling silver necklace and is absolutely beautiful.  It is a truly a unique piece and is full of history.  In total the necklace cost €18 including delivery. It arrived in a lovely parcel so wold make a great gift.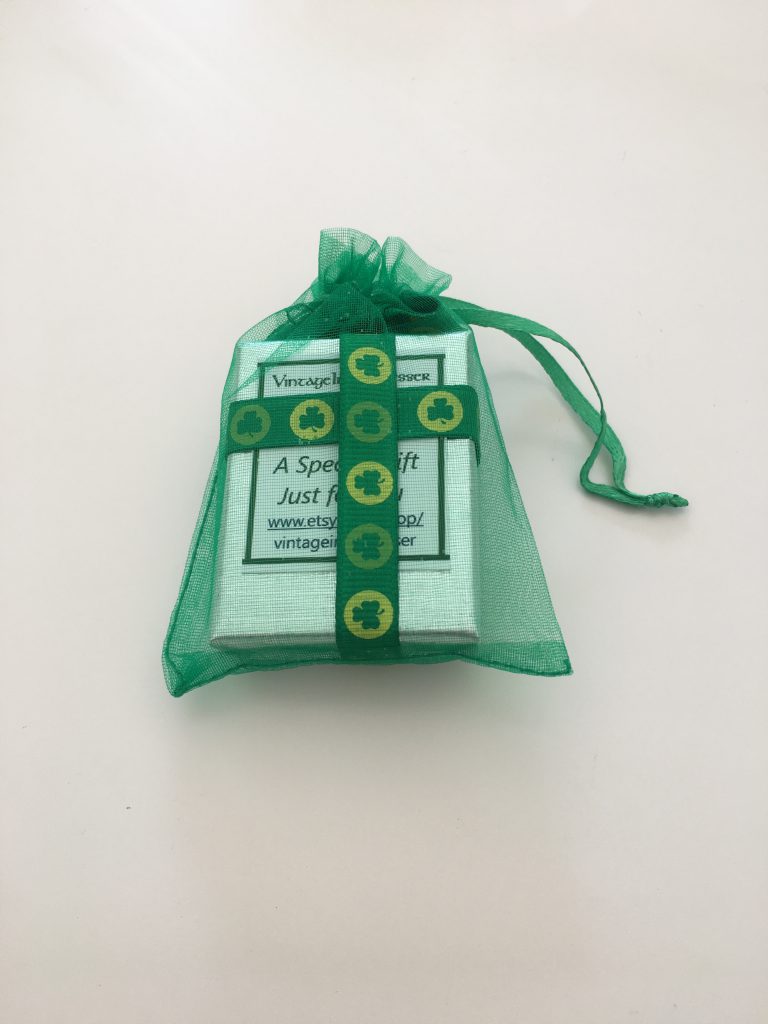 I highly recommend visiting The Vintage Irish Dresser on Etsy.