I'm not really one for baths, I have to say, but I have long been interested in trying a seaweed bath. I've heard of its great benefits and also thought it would be quite nice to feel like a mermaid for a little while.
I accidentally stumbled upon the Instagram page of An Bean Feasa a week or two ago and was immediately intrigued. Her photographs are beautiful and even if you don't care to try seaweed, following her account is well worth it.
An Bean Feasa collects seaweed from the Atlantic coast and with her knowledge of the healing properties of plants, creates both food and bath products from it.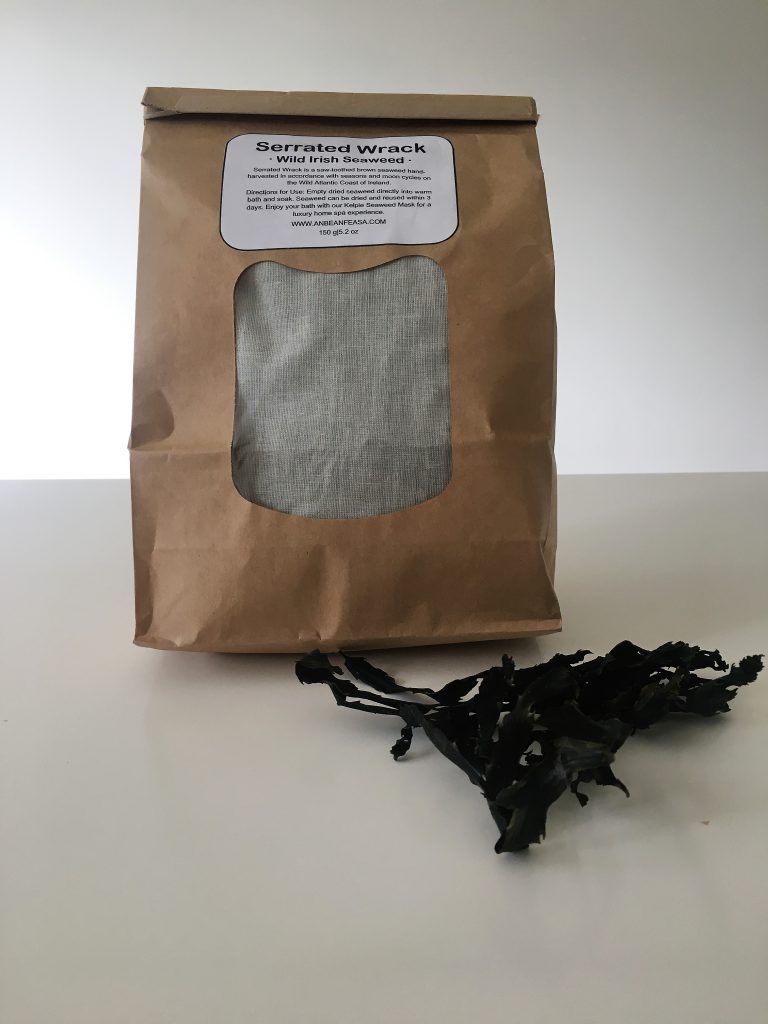 I ordered the seaweed mix which cost €10. A few days later my parcel arrived with instructions on how to use the seaweed and a lovely handwritten note. Using the seaweed was very simple, I just emptied it into a warm bath. As the seaweed is dry in the bag, it expanded once it mixed with water and in seconds I had a green tub. The first thing I noticed was the scent; my bathroom suddenly smelled like the ocean.
Having never had a seaweed bath before, I wondered if it would feel like sitting in a bunch of leaves but it didn't at all; it was absolutely lovely. The seaweed has a sort of oily texture which will leave your skin feeling really moisturised and soft. The whole experience is very soothing and relaxing and I'd highly recommend it.
The seaweed that I purchased can be dried out and re-used again within three days which means that I get to enjoy the whole experience all over again tomorrow. I fully intend to purchase more seaweed from An Bean Feasa and I think I will purchase her seaweed salads too.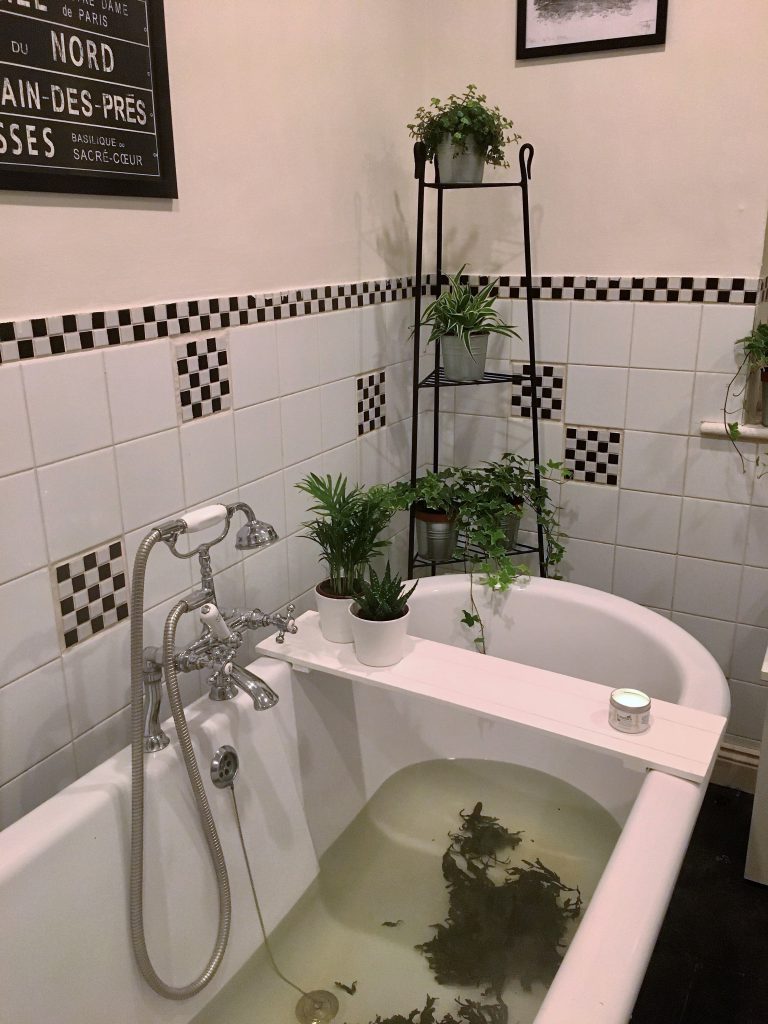 I 100% recommend purchasing from An Bean Feasa (anbeanfeasa.com) and supporting a great, Irish company that produces natural, sustainable and cruelty-free products.