I wanted to try a shampoo bar for a while as I hate buying plastic but I was worried that they might not work for me. I have hard water and my hair is probably best described as wild. It is quite long (down to my bum), is thick and wavy and is uncoloured. I'm a big fan of Palm Free Irish Soap and use their soap bars all the time as well as their clothes and pet washing bars so I decided to try their TLC shampoo and conditioner.
Both the shampoo and conditioner are scented with bergamot and lavender. They are made from coconut derived ingredients, rice protein, apple cider vinegar and cocoa butter. They are both cruelty free, vegan and free from sulphates and parabens. They cost €7.95 each and the Palm Free Irish Soap website states each item can save up to 3 bottles going to landfill.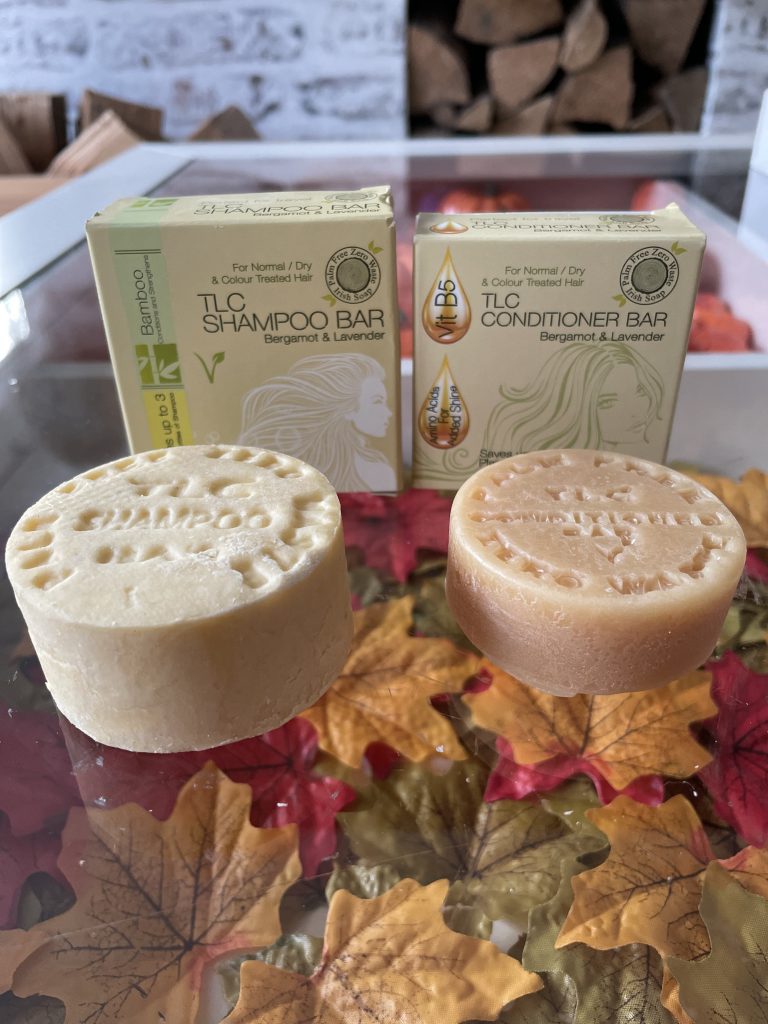 I was very pleasantly surprised when I tired the shampoo bar as it lathered much easier than my normal shampoo and I didn't feel that I needed to use much product.
The conditioner smelled really nice but I stuggled a little bit with it at first as I was rubbing it a bit roughly in my hair and I was afraid I was breaking my hair. This was because I wasn't sure how much of it to use as I couldn't see the product as well as I can with a liquid conditioner but I got the hang of it.
My hair felt clean and conditioned afterwards and I didn't feel that it dried or felt any different to when I used liquid products.
I really liked both of these products but I had a preference for the shampoo. I will definitetely continue to use and purchase both the shampoo and conditioner.